Whenever I travel back home to Melbourne there are a few places I will
always
visit. My Dads restaurant: Brooks Bar, the Camberwell Markets, the fantastic asian grocery near mums (to make something nice for the family), and lastly and definitely not least:
Tessuti Fabrics
. I know that a lot of their stuff is available online, but nothing compares to being able to walk around that place, and most importantly,
feel
some of the
beautiful
material available.
This project marked the beginning of one of the most rewarding resoultions I had ever made: that 2013 would be my year of only sewn clothing. I didn't buy a single piece...I made
everything.
I'll expand on that experience at another time, but its kinda central to this dress, because it really convinved me that it was possible!
As soon as I saw this crazy fabric, I thought of some of the amazing pieces I had seen from Mary Katrantzou around that time (from her 2012/13 collection):
The prints alone, are fabulous, but they way it all works in a garment is pretty jaw dropping. And I knew I wanted to try some sort of...'homage' to this amazing collection.
I had received a last minute invitation to a wedding, while I was on holiday in Melbourne and didn't bring anything super appropriate with me, so with only four days to complete something, I decided to modify a pattern I had just finished: I was happy with the fit, and could easily download it and print it out away from home.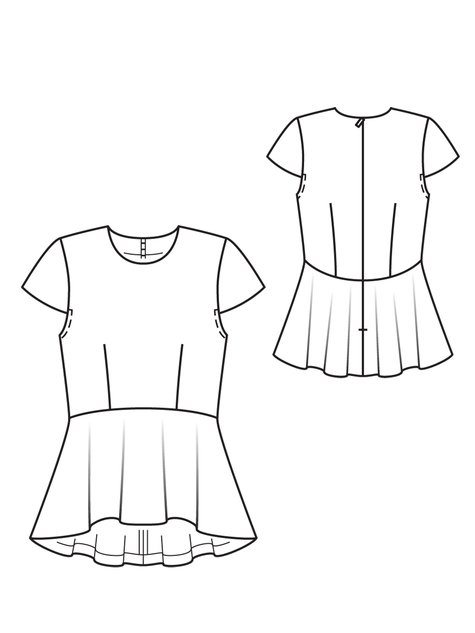 The bodice was the only part I was interested in, but I heavily modified that by removing darts and inserting a single wrap-around panel from the front and back (I knew I wanted to include a darker section of the print there to make my waist look slimmer). I created a longer sleeve and shortened the back slightly. I did try inserting a zip, but it really wasn't necessary with the ponti and I was missing the reinforcement (and more knowledge about sewing knits) that I needed to stop it from rippling.
I just drafted the skirt from scratch and moved the gathers around to compliment the print and maintain the symmetry in the front and back bodice.
Super proud of this one, and definitely a defining moment in my short sewing career!